Vintage Floral Hershey's Kisses Labels + Free Printable
Posted by Ashley Emmett on September 21, 2015
---
Have you ever wondered what you could do to send your next party over the top? Well, you are in luck today, because adding custom stickers to individual candies is basically the easiest thing you can do to up your party game.  And if you have kids, it is the perfect job for them to do while you are off doing the heavy lifting!
Supplies
Apothecary jar
Candy kisses
I absolutely love throwing a party.  I mean, who doesn't? I admit, it can be pretty overwhelming. I am here to share with you a super easy way to add a little personality to your next party without causing a massive stress-induced melt down.
Start off by picking up a couple of bags of your favorite candy kiss flavor (mine is almond).
Then, order these kiss labels from OnlineLabels.com.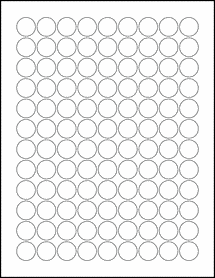 Lastly, print off the free printable for these vintage floral labels.
I had my kids stick them onto the bottom of each of the candies. I pay my kids in kisses often, so when they were all done they each got a kiss! They dropped them into this awesome apothecary jar I found at a local thrift store as they finished each of them, so I didn't have to do any work and they were kept busy while got other things done! Aren't they amazing? I love all of these vintage floral patterns and I am considering offering to host all future gatherings just so I have an excuse to use these labels again and again!
So, the next time you need to throw a birthday, bridal shower, wedding party, girls night out or any other event, remember that this little project packs a HUGE wow factor!