Cute Retro Valentine's Day Teacher Gift Idea
Posted by OnlineLabels.com on January 27, 2015
---
DIY Valentine's Day Gifts
It never hurts to butter up the teacher a bit and help restock her ever dwindling supplies. That's why this cute DIY gift idea is perfect for your little ones' favorite teacher.   Our pal Keren Dukes from the ultra popular blog Free Pretty Things For You loves to work with vintage graphics and art. Keren purchased a couple variety packs of Sharpie markers and came up with a couple of really cute free printable designs for Valentine's Day that say "Thank you for making me one sharp kid".
Click on the images below to download the free printables designs. Each design was made to print perfectly on the OnlineLabels.com 3.5″ x 2.4031″ arched label also known as item #OL544.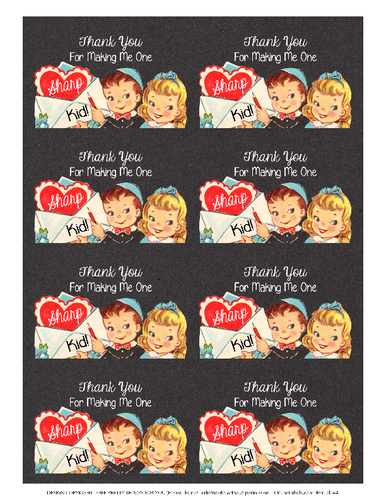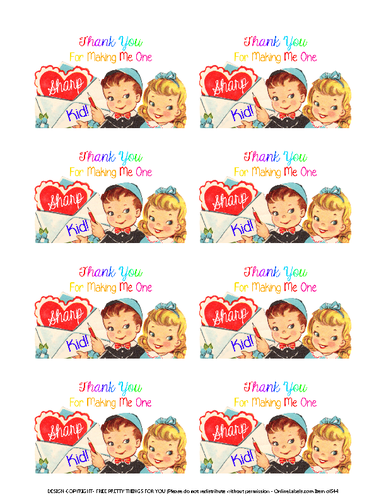 View our full collection of free Valentine's Day printable label designs.