Fun Halloween Party Game + DIY Take Home Party Favors
Posted by OnlineLabels.com on September 26, 2014
---
Fun Halloween Party Idea & Free Printables
Liven up your Halloween party with this fun trick or treat party game that includes creepy edibles like Monster Slime, Worms, Spider Legs and more.  This fun game was dreamed up by our friend Angie Holden from The Country Chic Cottage, she can do just about anything with a Ball Mason jar.   Included in her post is a free set of printable eyeball labels that fit the top of the jars perfectly.  If you just want to have cute party favors these jars also make a great take home gift for your guests.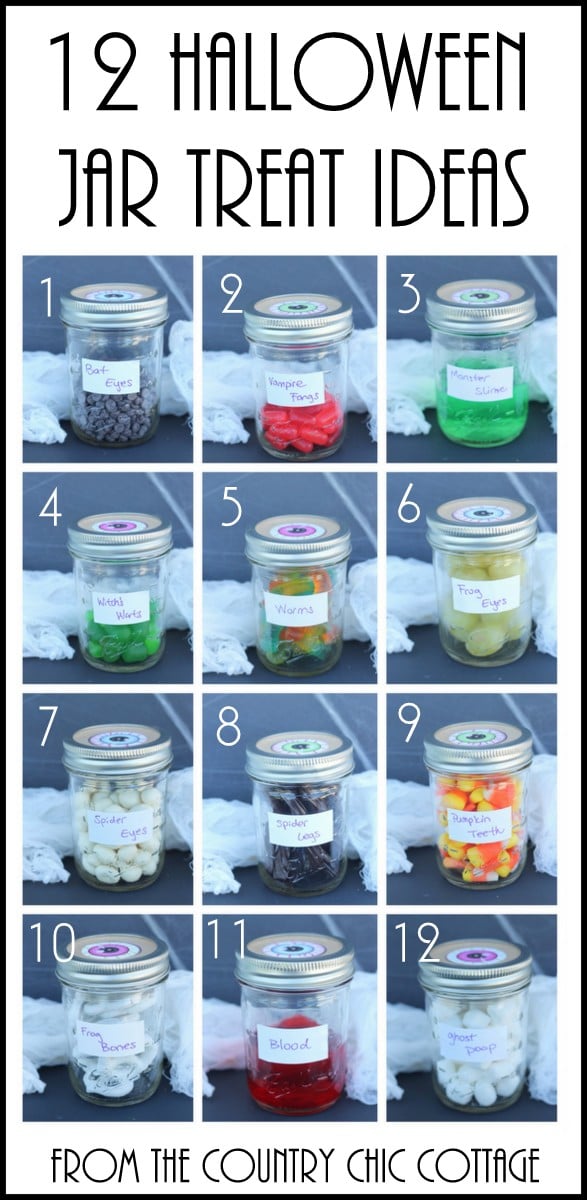 Here are some great ideas for what you can put into your jars.
Bat Eyes — mini chocolate chips
Vampire Fangs — red Mike and Ike candy
Monster Slime — green jello
Witch's Warts — green Mike and Ike candy plus some green Dot candy
Worms — gummy worms
Frog Eyes — green grapes
Spider Eyes — yogurt covered raisins
Spider Legs — chocolate licorice cut into smaller pieces
Pumpkin Teeth — candy corn
Frog Bones — yogurt covered pretzels
Blood — red jello
Ghost Poop — mini marshmallows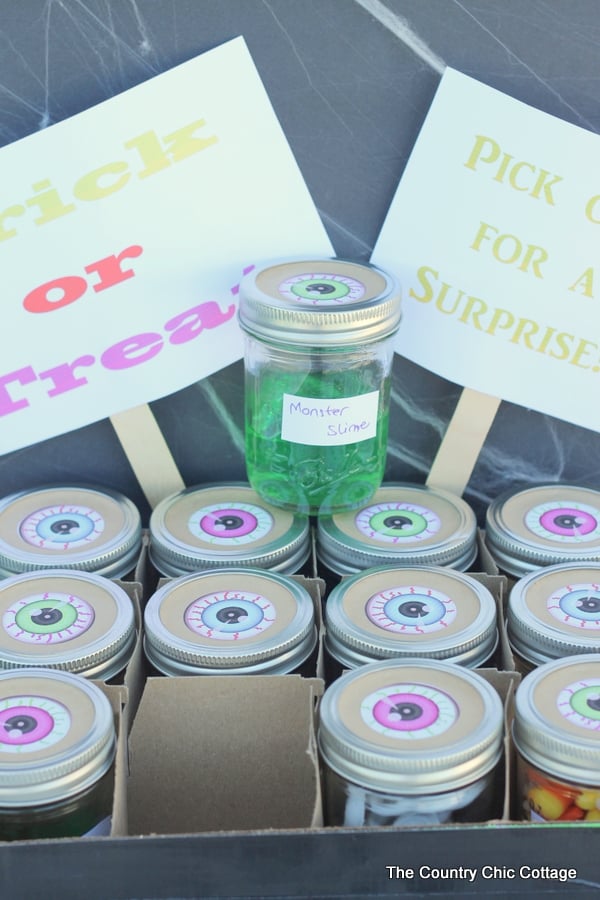 Supplies You'll Need:
Ball Canning Jelly Jars (1 case)
Black duct tape
Craft sticks
Hot glue and glue gun
Various food to put inside jars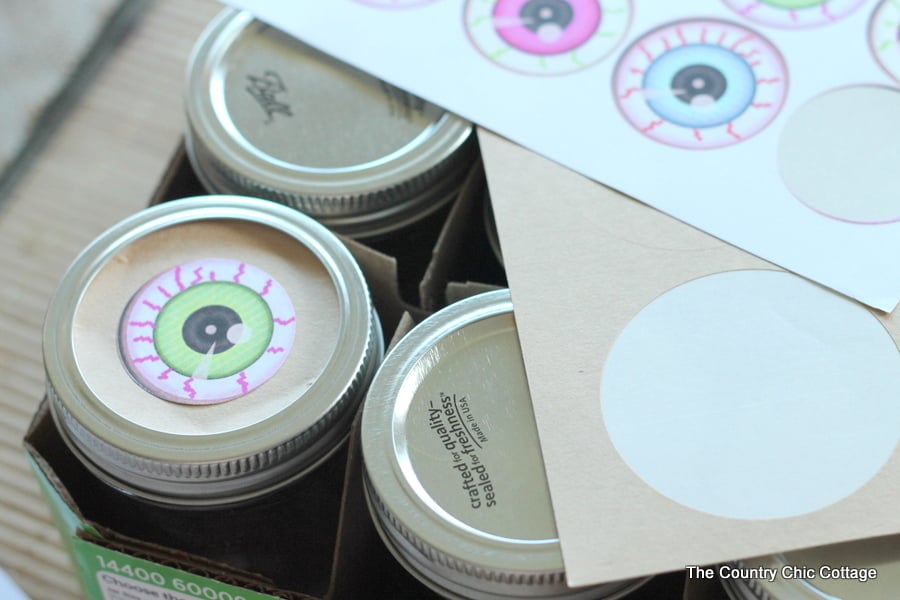 Read the full post with all of the tips and tricks (no pun) so you can make this fun, affordable Halloween party game that doubles as creepy take home party favors.